Here at VintaGoGo Handpainted Signs and Pinstripes, we've closed in 1 year and are looking to do it up right with Daily Specials, literally and figuratively!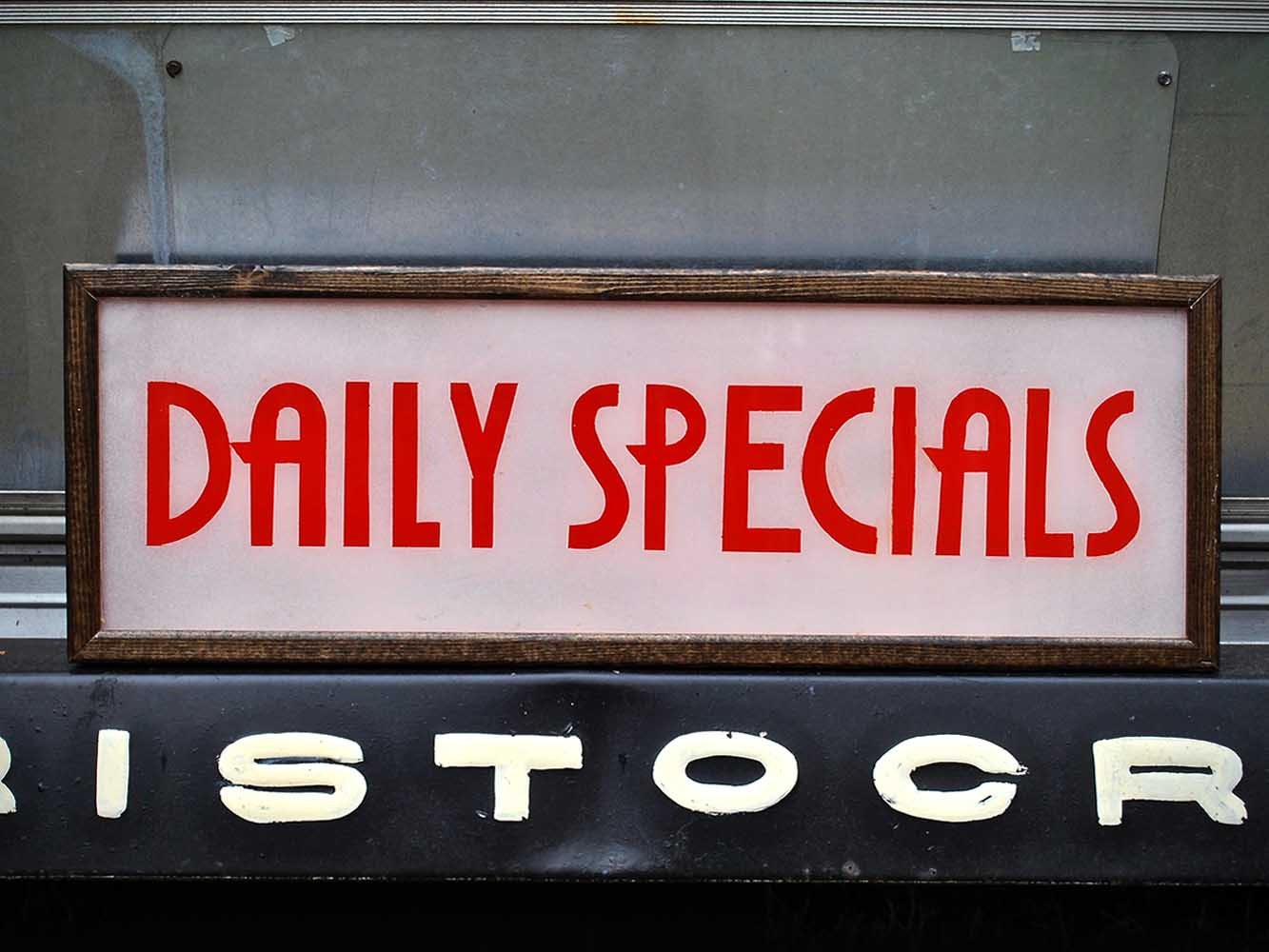 Each day this next month, we'll offer offer daily specials on pricing for our vintage custom signs, custom light box signs, custom open sign offerings, as well as fun package deals and other assorted goodies!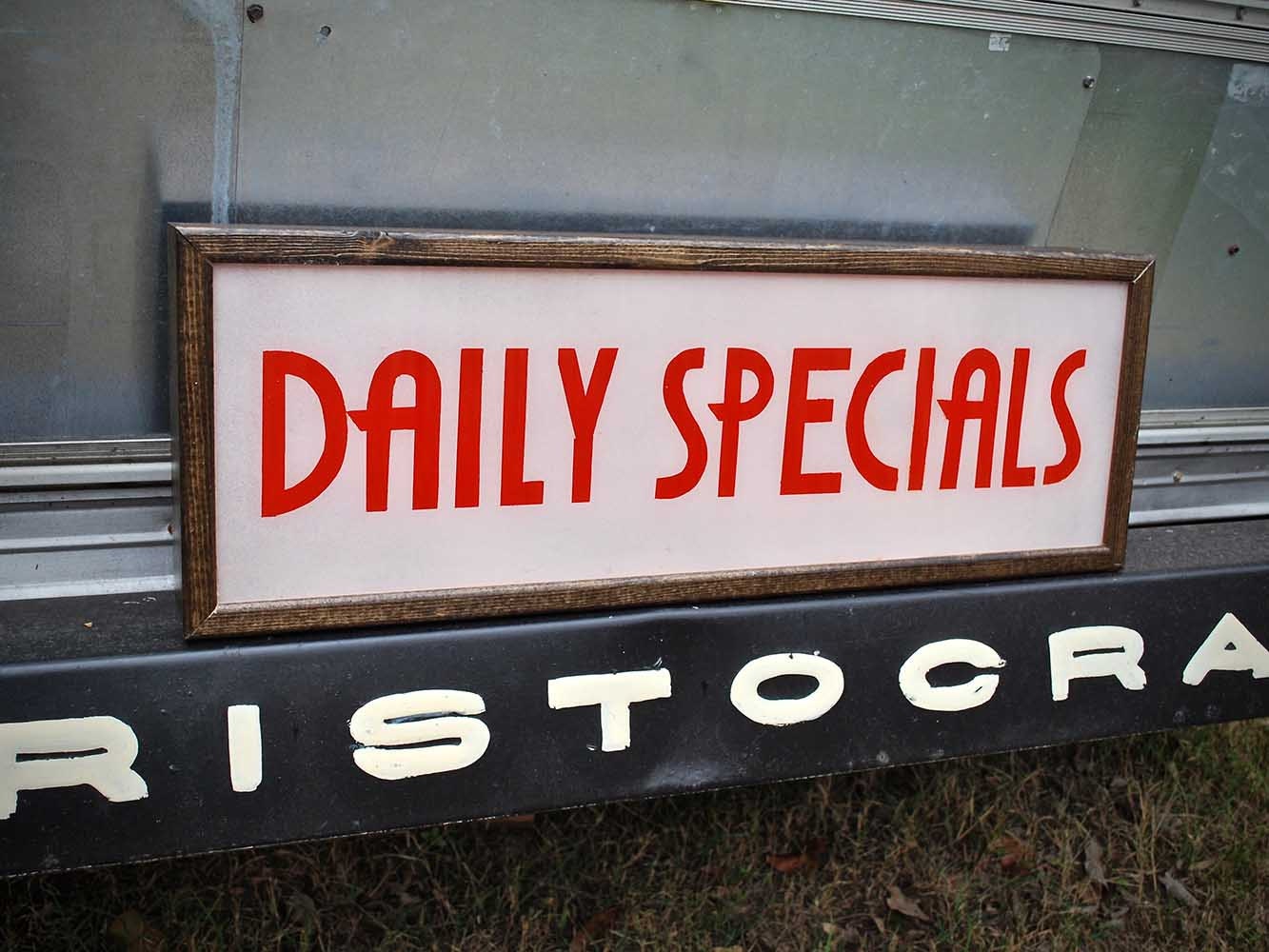 Check back early and often to see if that item you've had your eye on is the Daily Special - or, just order our NEW Daily Specials Art Deco Custom Open Light Box Sign we just listed!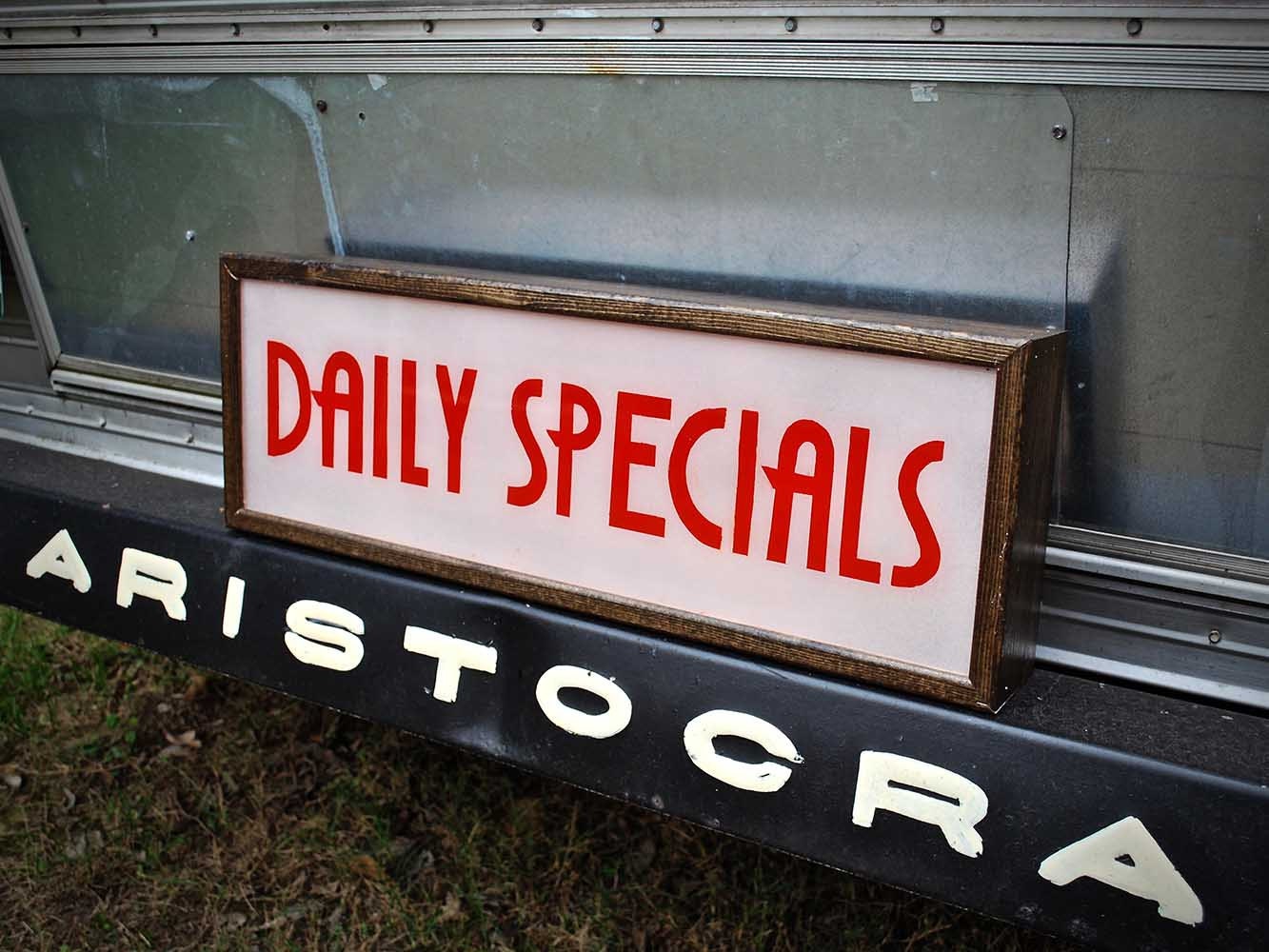 It just so happens to be our first Daily Special of our celebration month!